Coronavirus brings on testing changes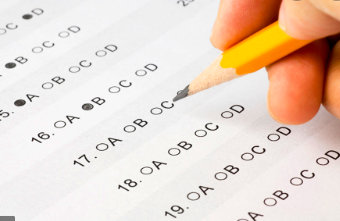 Due to the outbreak of COVID-19 people everywhere are being forced to adjust to new lifestyles, especially in education. As all schools across the country move to virtual learning, students and teachers are not the only people forced to accommodate this abundance of change.
The AP Exams which were scheduled to take place May 4th-8th and May 11th-15th have now been moved entirely to online. The new exam will be shortened to 45 minutes with only free-response questions. The exams for all classes will also only include the curriculum covered in class by early March. The College Board has also started to offer free AP review courses since March 25th, that will focus on reviewing skills and concepts.
Testing is a huge part of school, but Coronavirus has caused many universities across the country to reevaluate their testing policies. Many believe that if one wants to get into school you most likely are required to take the SAT and or ACT to even be considered for admission. March- Summer are prime testing months, especially for these college required tests. The last SAT was administered March 14th, but a number of sites that were scheduled to host the exam canceled plans, leaving many students helpless at the last minute. The April 4th ACT test has been rescheduled for June 13th while the May 2nd SAT has been canceled. And with the future of the virus as a mystery schools across the country are trying to accommodate.
According to InsdieHigherEd.Com, so far 17 schools have dropped the SAT or ACT in recent weeks due to COVID's impact. Boston University being one of those schools, is only adopting this policy for fall 2021 and spring 2022. Though only a one year policy currently, Dean of admissions and vice president for enrollment at BU, Kelly Walter said, "But we will review it next spring. We are responding to the shifting landscape, with juniors in high school not able to access testing, and we wanted to be flexible."
Other schools like Tufts University announced a three-year experiment with going test optional. In Oregon, both the University of Oregon and Oregon State announced that they would outlaw the requirement of standardized tests, permanently. These are just a few of the Universities adjusting their policies not only to accommodate the virus's effects but to move to what they say as the way of the future.
Coronavirus could potentially be bringing us into the way of the future for education, and could potentially lead us as a society to outlaw the requirement of testing as a whole.