Lauren Browne '18, Entertainment Editor
December 7, 2017 • No Comments
The Swim Team is entering a new season, and evaluating the changes brought by the departure of many talented seniors. In the 2016-2017 season, both the boys and girls teams were North 2 Group C State Sectional...
Francesca Morales '19, Staff Writer
December 6, 2017 • No Comments
The boys and girls cross-country teams end their victorious seasons by both finishing top ten in the Group 2 Championships on November 11. The girls team after not being able to compete at Groups Championships...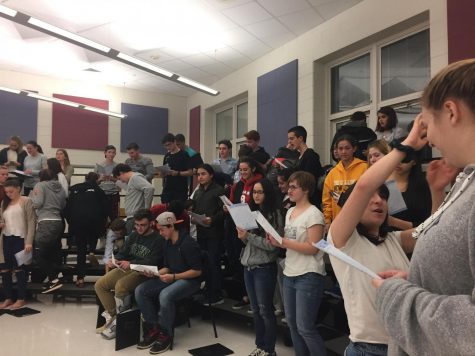 December 13, 2017 • No Comments
With the holiday season approaching quickly, a huge part of the school year is dedicated to preparation for the Winter Concerts. About 20 songs will be sung throughout all...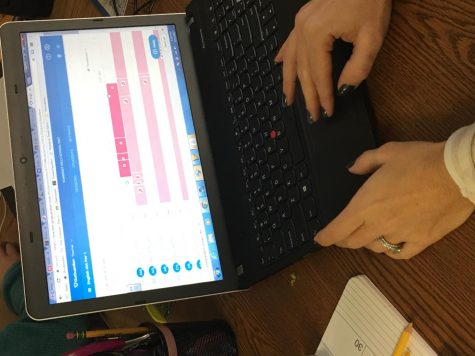 December 11, 2017 • No Comments
Since the beginning of testing, schools have been attempting to eliminate cheating, and as electronic use in schools rise, it becomes more and more difficult to stop students...
December 10, 2017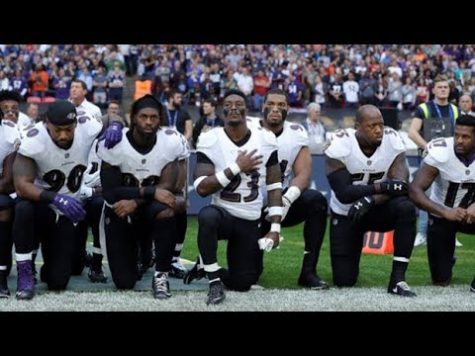 NFL Players display their protests for the National Anthem
October 31, 2017
December 11, 2017 • No Comments
Should the government take more control when it comes to the right to bare arms? When will America decide that enough is enough? How many more innocent people have to die before congress will decide...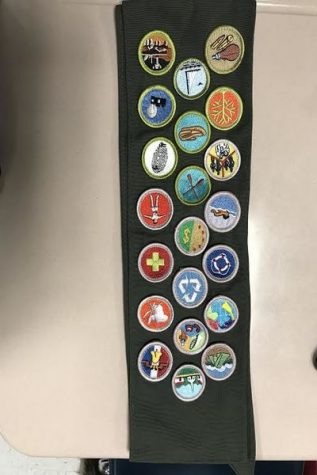 Yasmine Khan, Staff Writer
December 11, 2017 • No Comments
The Boy Scouts of America (BSA) is one of the largest scouting organizations in America founded in 1910 with more than 2.4 million participants and over 1 million adult volunteers.  Two years later in...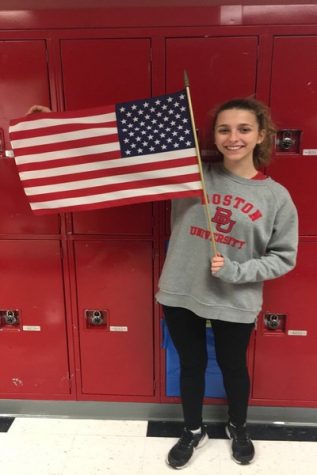 December 11, 2017
Should Halloween costumes be allowed in High Schools
October 30, 2017

Loading ...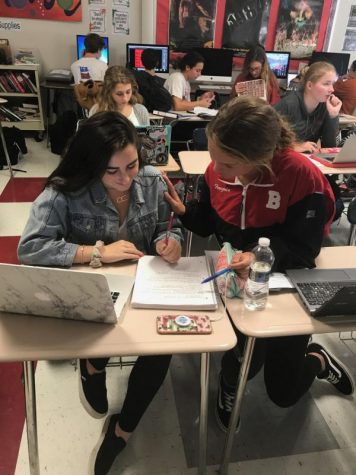 Katie Bessasparis, Opinions Editor
October 5, 2017 • No Comments
Bernards High School has many different community service opportunities for students. One of the many...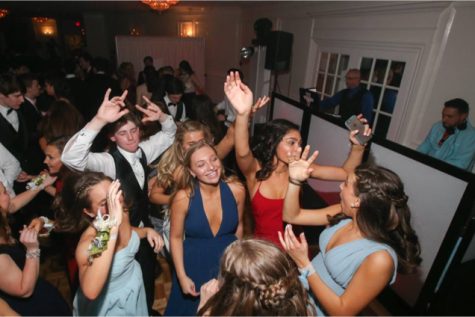 April 3, 2017 • No Comments
Bernards Junior Prom is scheduled for this Friday, March 31, at 7 pm at Basking Ridge Country Club. This...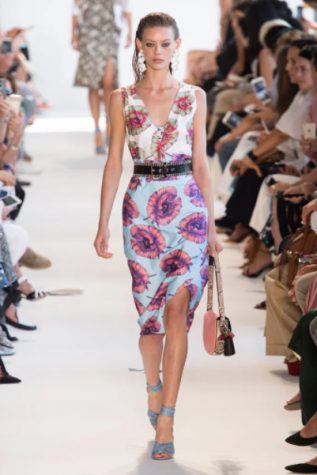 April 3, 2017
March 24, 2017
December 21, 2016
Recent Sports Scores
Thursday, February 11

Boys Basketball

BHS 56 - Pingry 41

Tuesday, February 9

Boys Basketball

BHS 47 - Bound Brook 62

Monday, February 8

Boys Basketball

BHS 33 - Cedar Grove 43

Saturday, February 6

Boys Basketball

BHS 41 - North Plainfield 54

Friday, February 5

Boys Basketball

BHS 49 - Delaware Valley 41