Ken Jennings Guests Hosts 'Jeopardy!'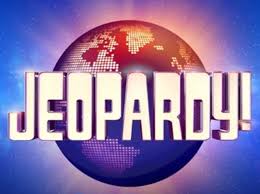 On November 8, 2020, the world lost the beloved host of Jeopardy! and television icon, Alex Trebek. In March 2019, Trebek announced he had been diagnosed with stage IV pancreatic cancer, and in spite of his illness, he continued to host until his death. 
The last episode with Trebek hosting aired on January 8th, 2021. Since then, the episodes have been hosted by Ken Jennings, the man who holds the longest winning streak in the show's history. Jennings was also the champion of the Jeopardy! Greatest of All Time tournament.
In 2004, Jennings was a contestant on Jeopardy!, and would go on to win 74 straight matches, a streak that has not been matched to this day. His streak ended on November 30th, 2004, when Nancy Zang defeated Jennings in his 75th match. 
In January 2020, the Jeopardy! Greatest of All Time', tournament aired. Jennings was one of the three participants, the other two being James Holzhauer, who won 32 straight matches in 2019, and Brad Rutter who, in 2000, went on a five match win streak. At the time, the rule then was that you could only be a contestant for five days, and over those five days, Rutter won $55, 102. Jennings ended up defeating Holzhauer and Rutter, and was crowned the greatest Jeopardy! contestant of all time.
Jennings has hosted the first couple of episodes, but he is not the only person who will guest host the show. Sony announced that hosts would be from "within the Jeopardy! family." Executive producer of Jeopardy! and Wheel of Fortune Mike Richards will also guest host the show, along with author Katie Whitaker, 60 Minutes correspondent Bill Whitaker, actress Mayim Bialik, and Green Bay Packers quarterback Aaron Rodgers.
This group of guest hosts has been set in place until a permanent host is found. However, it will be hard to fill the large void that Trebek left.