Jeopardy searches for a new host after Trebek's death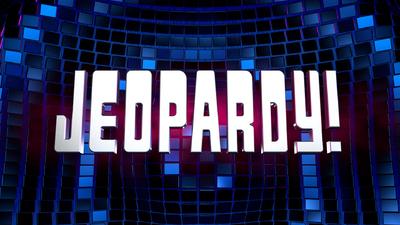 Caden Lorenzo, Staff writer
January 25, 2022
Jeopardy! has been a staple of evening television game shows for decades. The quiz game show's success was largely attributed to the quiet but charming personality of the show's host, Alex Trebek. However, after Trebek died of pancreatic cancer on November 8, 2020, many fans of the show wondered how it would continue without its beloved host. Former producer of the show, Mike Richards, compared replacing Trebek to replacing the Pope. 
This question was finally answered, as the show announced that for Season 38, its first season without Trebek, Ken Jennings and Mayim Bialik would be splitting hosting duties. This came after Jeopardy spent the last year trying out different guest hosts, such as quarterback of the Green Bay Packers Aaron Rodgers, and primetime CNN host Anderson Cooper.
The show had originally named producer of the show Mike Richards as the permanent host in August of 2021, but he quickly resigned from this position after sexual harassment allegations were levied against him. After that, the show switched between Jennings and Bialik as guest hosts, before deciding to stick with this arrangement.
"They're both doing a really good job," Matt Lesnik ('23) said about the show's new hosting arrangement, "I wouldn't mind seeing them continue to split the hosting duties"
Both hosts are prime candidates to fill the massive shoes that Trebek left. Ken Jennings has been a fan-favorite, and one of the most successful Jeopardy contestants in history, earning over four million dollars during his many appearances on the show. Despite some audience members pushing back against offensive tweets Jennings made about disabled people back in 2016, Jennings' guest hosting appearances had been well-received.
"He's definitely been my favorite host since Alex passed," Tyler Stevens ('23) said about Jennings, " I feel like it means a little more when the host is arguably the greatest contestant in the show's history. I think he's who Alex would've wanted to succeed him."
Mayim Bialik is well known for role as Amy on the television comedy The Big Bang Theory. With her likable personality and her past history of playing nerdy characters on television, many saw her as a perfect host for Jeopardy, a game show which is praised for being more informative than standard television game shows.  
With Season 38 of Jeopardy airing in the beginning of 2022, audiences will have plenty of time to judge for themselves whether Jennings and Bialik are fit to continue the legacy that Trebek left behind. While nobody will be able to match the legacy of Trebek's legendary hosting run, with Jennings and Bialik hosting the show for the foreseeable future, thye will be able to continue the show's success and introduce a new generation of viewers to Jeopardy