The Death of John Lennon: 40 Years Later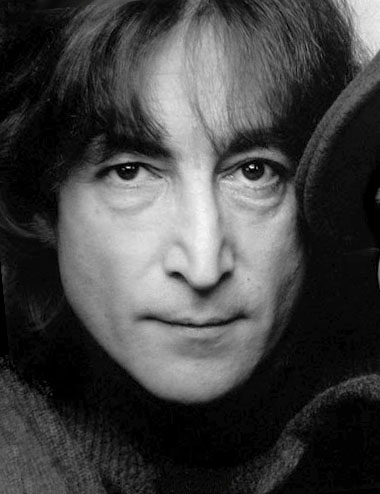 December 8, 1980, an ordinary day for twenty-three hours. The sun rose, shined, and set. Nothing was out of the ordinary for John Lennon, either. He left home, signed some autographs, did a photoshoot, did a radio interview and went home. When he got home to the Dakota Building in Manhattan, a man was waiting for him. That man, named Mark David Chapman, pulled out a .38 caliber handgun and shot Lennon in the back four times.
Lennon was rushed to the hospital, but attempts to save him were futile, and he was pronounced dead before arrival. Nobody knew that the former lead singer for The Beatles was dead, and everyone went to sleep peacefully. They did, unless they were watching Dolphins vs Patriots on Monday Night Football on ABC. There, Howard Cosell announced to the world, that one of the most famous men in the world had been murdered. John Lennon was dead.
How did this come about, though? It all leads back to Mark David Chapman. Chapman was a Texas native who lived in Hawaii, and a big fan of The Beatles and Lennon. He was distraught by the hypocritical lifestyle Lennon lived, as he often preached about helping the poor amongst other things, while living a very luxurious life. He was also angered by statements he made, more specifically when Lennon said The Beatles were "More popular than Jesus," along with songs such as "God" and "Imagine", songs where Lennon expresses Atheistic beliefs. Chapman was also oddly inspired by the character Holden Caulfield from the book The Catcher in the Rye, whom he felt he related to.
The first man other than first responders to learn of Lennon's death happened to be WABC-TV producer, Alan J. Weiss. He was being treated at Roosevelt Hospital ER, when he saw Lennon's body being wheeled into the ER. He then overheard that he was pronounced dead, and called his station at ABC. Word eventually got to ABC president Roone Arledge, who was also executive producer of Monday Night Football, and he wanted to get it on the air, right there, live, so the world would know.
Arledge informed color commentator Frank Gifford, who delivered the news to play-by-play man Howard Cosell. Gifford told Cosell that he had to break the news to the public. Gifford, however, had to convince Cosell to do so.
Cosell said to the crew "Fellas, I just don't know, I'd like your opinion. I can't see this game situation allowing for that newsflash, can you?" Gifford then responded "Absolutely I can see it." 
The situation was a tie game in the fourth quarter between the New England Patriots and Miami Dolphins, and Patriots kicker John Smith was about to line up for a field goal and Cosell said it.
"Yes, we have to say it. Remember this is just a football game, no matter who wins or loses. An unspeakable tragedy confirmed to us by ABC News in New York City: John Lennon, outside of his apartment building on the West Side of New York City, the most famous, perhaps, of all of The Beatles, shot twice in the back, rushed to Roosevelt Hospital, dead on arrival. Hard to go back to the game after that newsflash, which, in duty bound, we have to take."
The day after, Yoko Ono, Lennon's wife, released a statement: "There is no funeral for John. John loved and prayed for the human race. Please do the same for him. Love, Yoko and Sean"
If you were alive in 1980, you remember where you were when you found out John Lennon died. It was one of those events. Lennon has not only been remembered for his music, but also his activism and philanthropy. Lennon was truly a renaissance man, and has been, and will be remembered as one.