Standardized Testing Shouldn't be a Graduation Requirement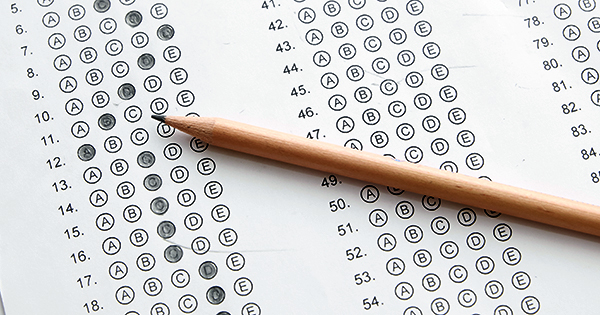 Not too long ago more than half of U.S. states required that students pass an exam to graduate. With the NJ SLA quickly approaching, state testing has become a hot topic. States have been using standardized testing for years. Standardized testing has allowed states to compare different schools and their progress along with pinpoint areas that need improvement. But ultimately, standardized testing does more harm than good as standardized testing is not a proper form of evaluation of a student's success.  
While the idea to abolish standardized testing has been around for a while it seems that the state does not feel like stopping the test anytime soon. To graduate, like other schools in and across the country, there are a few testing obligations that must be completed in order to graduate. While preparing for tests is important, not all students are good test-takers. To base one test off of whether a student can graduate or not is ironic when students have worked 12 years to do so. 
Senior Isabella Brito said, "Standardized testing should not be a factor in whether a student graduates or not. Standardized testing only represents one day and is not a cumulative way to show student success."
Standardized testing is not only an inaccurate representation of student performance but is a major stressor for students. Students have been taught to do their very best on these tests and to not let them define you which is ironic when so much of a student's grade can rely on these tests. 
Senior Amanda Membrado said, "I find it extremely stressful when studying for tests like the SAT or ACT and any other standardized test or final because they all are extremely important when it comes to getting into a good college or ending with a good grade. Because of this, I would spend so much of my time studying how to pass this test instead of actually trying to learn the information." 
Ultimately, standardized testing is not beneficial to students so why do states keep administering them? Standardized testing was created to allow public schools to acquire state funding. States also use standardized testing to compare student achievem
ent and school merit. Good test scores also improve the property value of a town because families are more likely to become residents when the town has high academic success. 
Although standardized testing does have it's issues it does have some benefits. While it is clear that the benefits of standardized testing are not in the students favor standardized test is not going away any time soon.