New shows hit Broadway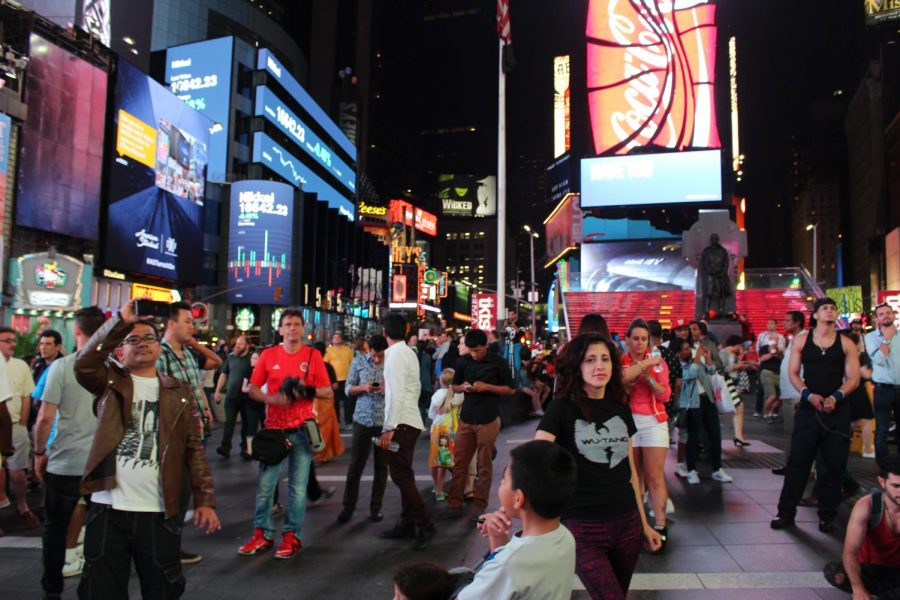 Lia Rampinelle, Staff Writer
December 11, 2017
After a long summer filled with rehearsals and workshopping, all new shows are hitting Broadway in the upcoming months. There are many revivals of classic shows that people know and love, but there are also a good deal of brand new musicals that are sweeping the nation.
Everyone already knows about Wicked, Phantom at the Opera, and Chicago. Now it is time to make room for Frozen, Once on this Island, and Spongebob Squarepants, The Broadway Musical.
Frozen is already taking over New York City, and with its Oscar winning soundtrack, tickets are already difficult to get. The show opens February 22 and ticket prices are already starting at $200 each.
Jessica Snyder '19 predicts that "Frozen is definitely going to be popular."
The coveted roles of Anna and Elsa are played by Patti Murin (Anna) and Caissie Levy (Elsa), two talented performers with credits such as Les Miserables and Lysistrata Jones. With the musical score by Kristen Anderson-Lopez and Robert Lopez and under Michael Grandage's direction, the show is expected to be spectacular.
Coincidentally, only a few months after Bernards High put on a production of Once on this Island, it comes back on Broadway for the first time since 1990. The show is about a peasant girl in the Caribbean who falls in love with a boy from the rich side of the island. With the help of the four gods, Ti Moune travels across the island to be reunited with the boy. The gods are played by Alex Newell (Asaka), Quentin Earl Darrington (Ague), Lea Salonga (Erzulie), Merle Dandridge (Papa Ge) and Ti Moune is played by Hailey Kilgore. This show is considered timeless because of its upbeat soundtrack and lively choreography.
The new musical whose success is baffling many is Spongebob Squarepants, The Broadway Musical. Out of every musical adaptation that could have happened, many would not have even considered the popular cartoon. Previews started November 6th and it will officially open December 4th.
Hannah Ferrera '19 comments, "I'm actually really excited about this."
The soundtrack is jam-packed with talented artists such as Steven Tyler, Cyndi Lauper, Sara Bareilles, John Legend, Panic! At the Disco, and David Bowie, so it's not surprising that the music is being praised. According to Playbill.com, the "[s]takes are higher than ever before as SpongeBob and all of Bikini Bottom face the total annihilation of their undersea world."
Though it is sad that Bandstand, Groundhog Day The Musical and Natasha, Pierre and the Great Comet of 1812 have left Broadway, hopefully Frozen, Once on this Island, and Spongebob Squarepants, the Broadway Musical will do them justice by taking their places in these next few months.