The sports world reacts to Russia and Ukraine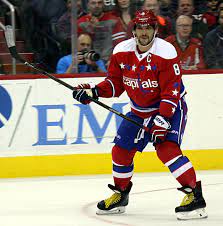 We've all heard about the devastating news from Ukraine and Russia, but how has these conflicts affected the sports world? Around the sports world many Russian and Ukrainian players have been standing up and sharing their feelings. A Russian tennis player, Andrey Rublev, wrote "no war please" on a camera after his tennis match. World Champion boxers Vitali and Wlaldimir Klitschko have said they will help fight Russia and defend Ukraine. 
In the soccer world, FIFA and UEFA have decided that Russian players will not be able to play under the name Russia and the flag and national anthem have also been banned. FIFA has banned Russia from World Cup qualifying as well. These bans are placed "until further notice". "Football is fully united here and in full solidarity with all the people affected in Ukraine." 
The NHL suspended all of its partnerships with Russian companies and will no longer consider holding events there. Russian hockey player Alex Ovechkin also spoke out about his feelings and opinions on the war, "Please, no more war. It doesn't matter who's in the war, Russia, Ukraine, different countries. I think we live in a world where we have peace and a good world."  Many other Russian sports stars spoke out as well, saying how they want peace and no war. 
The Olympic and Paralympic Committee recently banned "international sport participation" for athletes and officials representing Russia and Belarus. Before the invasion, China asked Russia to hold off until the Olympics ended. It seems they did wait as the Olympics ended on the 20th of February and Russia first invaded Ukraine on the 24th.
Boxers Vitali and Wlaldimir Klitschko will be helping Ukraine fight, and Wlaldimir stated this is "the biggest fight of my life". They also both stated they are "ready to die" for their country. Vitali is the mayor of Kyiv, the capital and one the largest cities in Ukraine and is ready to stand up for his city and country. 
Formula 1 canceled the Russian Grand Prix, originally scheduled for September 25. They later announced they terminated the contract with the promoter of the race. This means that there won't be any races in Russian for a while. The FIA announced that racers from Belarus and Russian could compete in the races, but only under a neutral FIA flag. 
In the NBA, Alex Len and Sviatoslav Mykhailiuk (the only two Ukrainians in the league) made a statement together saying "A great tragedy befell our dear homeland Ukraine. We categorically condemn the war. Ukraine is a peaceful sovereign state inhabited by people who want to decide their own destiny."