Since 1907, the historic Bernards Inn has been a staple destination in Bernardsville. With staircase posts, railings, and balusters that came from the original Plaza Hotel in New York City, the inn has hosted weddings, parties, and has been a popular spot for a night out.
In July of 2023, the beloved and award-winning chef, David Burke, announced that his company, David Burke Hospitality Management (DBHM), will be partnering with the Bernards Inn. Burke and his team will initially be overseeing the inn's food and beverage, with plans for renovations and revamping.
Hampshire Destination Properties LLC, a subsidiary of The Hampshire Companies, currently owns the inn and will continue to through the partnership.
"
I have a great deal of respect for historic properties and how they give our communities character, a sense of place and contribute to our culture, to who we are as a country today.
— David Burke
Burke was introduced to Alex Imperatore, owner and senior real estate manager with Hampshire Companies, who shared that "they were impressed with what [he] was doing at some of [his] other restaurants in New Jersey including 1776 by David Burke in Morristown and The Fox & Falcon in South Orange."
"So, our conversations about doing business together began there and here we are," Burked noted.
Burke also shared his appreciation for Hampshire's work: "Hampshire's vision is to preserve and revitalize historic and noteworthy properties that help capture the unique character of downtown communities while delivering one-of-a-kind destinations worth visiting."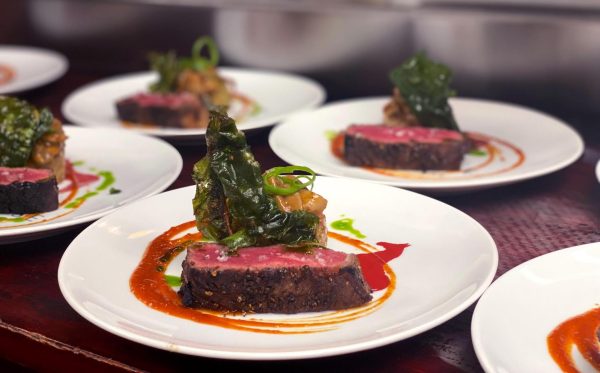 Having had a long standing admiration for Bernardsville, Burke hopes to "make the property a prominent destination in New Jersey and beyond."
Burke began his culinary career in his teens, after being hired as a dishwasher at a hotel in Monmouth County. Burke has since acquired 18 restaurants, the Bernards Inn becoming the 19th.
With renovations already underway, the updated spaces are set to reopen this fall. The main dining space will be a spin off to Burke's Red Horse in Rumson, NJ, with an "upscale atmosphere."
"
I've always been a fan of Bernardsville. I love this part of New Jersey. As a young chef I always liked its presence in the State.
— David Burke
,
Burke noted the inspiration for Red Horse: "The name came from a painting of a red horse by Tuan Tran that I saw in the early days of the pandemic in a gallery in New Hope. I bought it knowing that the image would one day become a theme for a restaurant, and it has indeed."
Continuing this theme in the Bernards Inn, Burke hopes to attract "residents who are well-traveled and sophisticated diners, but want a relaxed place to dine out."
Burke explained that it will primarily be a modern American steakhouse with Asian influences, including sushi. Garden State products from both land and sea will also be prominent on the menu, as well as seasonal ingredients.
Carrying the equestrian theme throughout the space, Burke commissioned Tuan to paint a larger version of the original Red Horse painting for the inn. The rest of the decor will "reflect equine interest of the area featuring original works of art that are horse related."
In addition to Red Horse, a dining space with its own side entrance leading to the former wine cellar will be called The Bernie. This "wine cellar feel" will be a fun speakeasy/supper club with a more casual atmosphere.
Burke plans for "themed nights like comedy shows, musical entertainment including piano music, jazz ensembles, and acoustical music, lecture series, wine dinners, trivia nights and [his] popular Dine in the Dark dinners."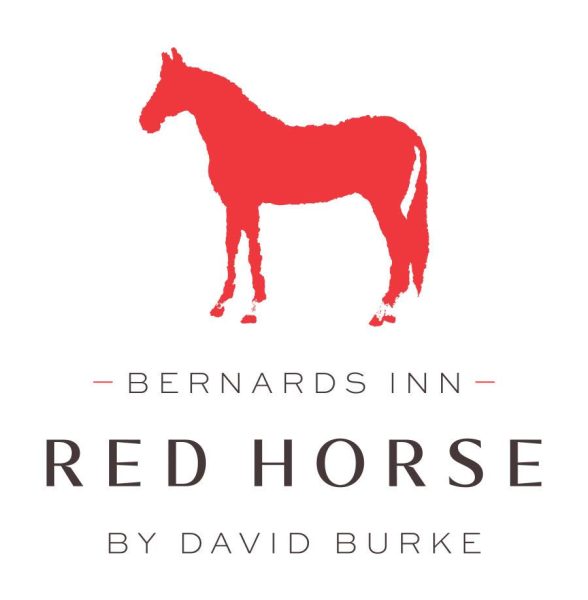 The 200-seat formal banquet hall and the plant-filled outdoor dining on the front porch with 30-40 seats are currently receiving renovations as well.
Burke and his team also plan to oversee the 20-room hotel in the future. For now, the lobby is being renovated too, and will soon "have one very beautiful chef's table there."
The Bernards Inn has stood tall as a prominent landmark in downtown Bernardsville, surviving a fire, two global pandemics, floods, and Prohibition. While still preserving its history, Burke plans "to drive more business and make a better experience."
Burke noted that he and his team "like to become part of the fabric of the community," hiring locally, including part-time staff, and working with local farmers.
Just in New Jersey, Burke employs over 1000 people and hires people ages 16 and up with all levels of experience. He also explained that they "dedicate a lot of time to training our staff, and these are skills that you can use in whatever career path you choose to follow."
Excitement to experience the work of Burke and his team continues to grow in the Bernardsville community as he plans to "bring a level of sophistication and graciousness to a destination like Bernards Inn while embracing the area's local nuances." He adds that "this is what makes places you travel memorable."