Macy's Thanksgiving Parade: Covid Edition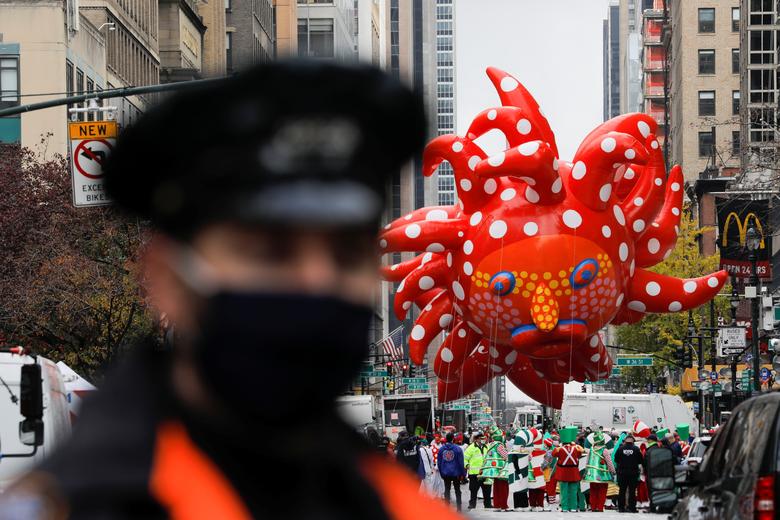 Due to the coronavirus, there was a different Thanksgiving Day parade put on this year but a parade nonetheless. In past years, thousands of people would gather in the streets of New York City to celebrate their gratitude by watching dancers,singers, and floats. However, this year Macy's needed to adjust their parade to follow New York's social distance guidelines.
This called for not having an audience and the entire production to be broadcasted over television. Macy's tried their best to make it as exciting as it usually is. There were still floats, rockets, many pop stars and other performers.
Although the parade lacked musicians, high school marching bands are a part of the entertainment and yet they were nowhere to be seen..The logical reason behind this is that marching bands are usually a great number of students and Macy's most likely didn't want to hold the liability that any child could be exposed at the parade.
One thing that came as a surprise the audience of the Macy's Thanksgiving Day parade was that there was still an abundance of people gathered in the streets of New York City. Sadly, not many were following Covid-19 regulations of maintaining a distance of 6 feet apart; there were dozens gathered in a corner near the event just after 9 p.m. to get a look at the live performances.
Behind the parade you could still see the boarding up of buildings from the election. Many people were expecting that it was to be taken down, which upset some. In their mind they wanted all efforts to be made to make life and the parade feel normal again. Many police could also be spotted on site to keep pedestrians from getting in close proximity to those participating in the parade.
One audience member described the energy of New York City to be somber rather than energetic as it has been in other years. The Big Apple experienced what felt like tragic loss, the city that never sleeps has finally slept, as New York can't provide the same energy whilst following CDC guidelines.