BHS preforms the Drowsy Chaperone
The Drowsy Chaperone comes to BHS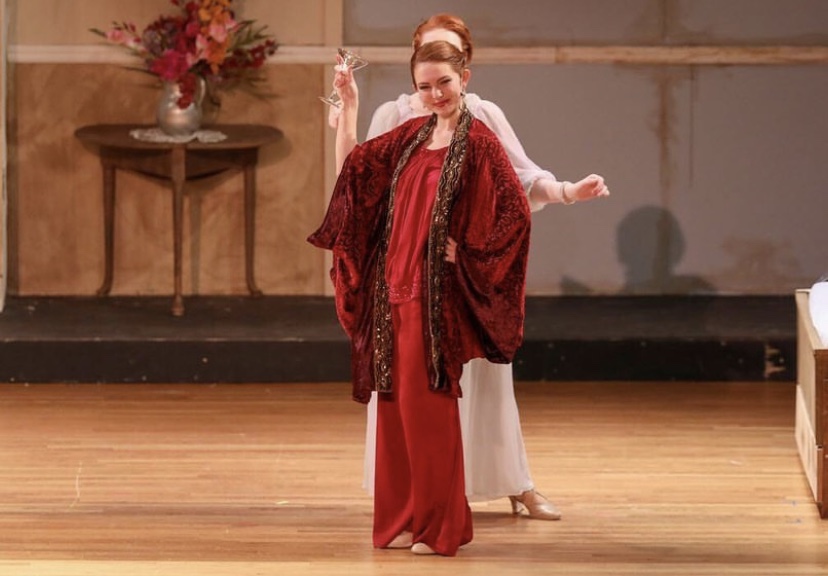 On February 28th, 29th, and March 1st, BHS will be premiering the musical The Drowsy Chaperone.
This award-winning Broadway musical comedy debuted in 1998 at The Rivoli and opened on Broadway in May 2006. The musical has been extremely well received, having been nominated for multiple theatrical awards\; winning five Tony Awards and seven Drama Desk Awards.
The musical is a play-within-a-play and has a mix of comedy, parody, and romance with cliche and gimmicks from the golden age of musicals.
The show examines the effect musicals had on fans who adored the Jazz era performances. According to the Musical Theatre International, the show follows a man known as 'The Man in Chair' who is an agoraphobic Broadway fanatic seeking to cure his "non-specific sadness" by listening to a fictional 1928 musical comedy. He is described as living "a lonely and perhaps even alcoholic life in his sad little apartment" according to Showriz.
The only pleasures he has in life come from listening to his Broadway albums. And as a result, he ends up being transported into the musical, turning his dingy old apartment into a beautiful broadway set filled with seashell footlights, dazzling furniture, spotty painted backdrops, and flamboyant costumes.
Like many classical Broadway performances, The Drowsy Chaperone features a large musical track and dance across both two acts. With a staggering 22 original scores, the songs are an ode to the old 1920's musicals that were light on plot and heavy on comedy. Most of the songs have catchy rhythms and loads of up-tempo dances, and all of the songs featured in The Drowsy Chaperone are an original score.
The shows librettists are Bob Martin and Don Mckellar and the music and lyrics were composed by Lisa Lambert and Greg Morrison. New York Magazine hailed it as "The Perfect Broadway Musical." The musical pokes fun at the tropes that characterize the musical theatre genre.
The Director for this year's BHS musical is Ms. Dawn Ward Lau, as well as the new assistant director, Kim Urba. As of early February, the BHS cast and crew are at their final stages of production, fine tuning the choreography, as well as ordering costumes and set pieces in preparation for their first performance.
Director Ms. Dawn Ward Lau says "The cast and crew are exceptional and have been working hard since the first week of January."
The cast has a strong work ethic and focus, learning new skills such as tap dancing as well as skating according to Ms. Dawn Lau.
The BHS cast, crew, and pit orchestra members started working on production in late December, and have been in overall high spirits in anticipation of the musical.