Mario Kart comes to iPhones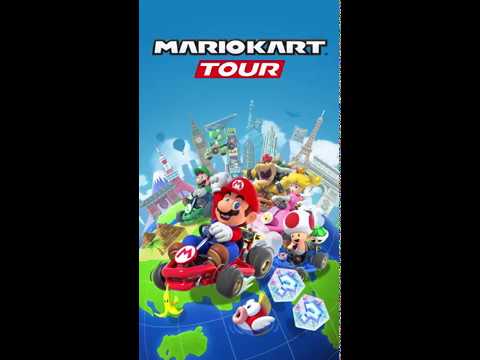 On September 25, 2019, Nintendo released their newest mobile game, Mario Kart Tour, the newest title in the Mario Kart franchise.
This title has continued to push Nintendo's agenda of releasing big-name titles on the mobile market, and it has been nothing short of incredibly successful.
Nintendo has been releasing mobile titles for years now, many going back to early 2011 before being brought to markets such as the App Store and Google Play. Titles such as Animal Crossing: Pocket Camp, released back in 2017, was estimated to pull in $50 million in US revenue within about 10 months of its release.
Pokemon Go, undoubtedly one of Nintendo's most successful games to date, released in 2016, has been estimated to have been downloaded over 500 million times worldwide and became the fastest game to make over $500 million in revenue. Much of Mario Kart Tour's success comes from the name itself. The Mario franchise is Nintendo's longest-running, most successful series to date, also making it the highest engrossing franchise.
Mario Kart Tour is the third released mobile title in the Mario franchise, after Super Mario Run and Dr. Mario World. It was originally announced on January 31, 2018, and announced to release in March 2019. However, the launch date was delayed until the 25th of September.
According to Apptopia, Mario Kart Tour hit over 10 million downloads on day 1 making it the number 1 best selling launch day app on iOS alone. That is over half the amount of downloads that Super Mario Run achieved on its first day.
Similar to most Nintendo released mobile titles, the game is free to download and play but users must create a Nintendo account to access the game's content. However, the game is heavily monetized with in-app purchases as well as a subscription service known as a "Gold Pass" costing $4.99 a month. More noticeable is how 200cc races are only accessible to players who have bought Nintendo's subscription service. This has caused a lot of controversy behind Nintendo's decisions and caused some backfire towards the company. Nintendo does claim that the game is playable without purchasing any in-game transactions, but many players feel that they hit a progression wall fairly quickly and need to spend money to unlock more features.
Senior Arlo Filderman said, "I would describe my overall experience as pretty poor, due to the lack of effort put into the game and just the lackluster controls. I would not recommend the game to anyone because it just seems like a cash grab."
Although Nintendo's decisions are controversial, Mario Kart Tour still peaked at number 19 on the top-grossing App Store charts in the United States. Meaning the game has been no short of a success for the company.