March Madness 2022 Tournament in review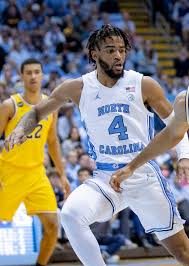 This is why college basketball is special. Agony, heartbreak and the euphoria of winning in a do-or-die situation, March Madness has once again lived up to the hype.
It would be a disservice to not start with 15th seeded Saint Peter's. The Cinderella story of the tournament, many had thought the Peacocks had peaked after a shocking upset of number 2 seeded Kentucky. Thanks to a 27-point performance from guard Daryl Banks III and a 20-point outburst from Doug Edert off the bench, they outlasted one of the tournament favorites in overtime. Next up was Murray State, who weren't as threatening as Kentucky, but a threat nonetheless. Even with 4 Murray State players in double-figures, the rest of the team had just 5 points combined, and Saint Peter's, led by Edert and forward KC Ndefo, were able to topple the 7th seed by a convincing ten points. At this stage, the Peacocks had done something that was only done twice prior by a 15 seed, to make it to the Sweet 16. Only Florida Gulf Coast in 2013 and Oral Roberts in 2021 had been this far. But the Peacocks were about to join an elite club of their own. Against 3 seed Purdue, many thought the Cinderella would meet their match with a Big Ten powerhouse. Not the case. On National Peacock day, Saint Peter's really stunned the world. Although he shot 16% from the field, Doug Edert shot 7/8 from the free-throw line, including 2 crucial ones with 4 seconds left. Solid team defense held star Purdue point guard Jaden Ivey to just 9 points, who's last second half court shot rolled off the rim to send Saint Peter's to the Elite Eight. Their story ended with getting completely annihilated by North Carolina, but it was the most captivating and astounding performance by a 15 seed the public has ever seen.
Speaking of Cinderella stories, 8th seed North Carolina, led by forward Brady Manek, have also been a surprise to viewers across the country. After coach Roy Williams retired prior to the season, many saw Hubert Davis as a competent replacement that may take time to find his footing. An appearance seemed to be in the cards after a solid regular season, but an 8 seed was definitely a disappointment to Tar Heel fans. After a blowout win over Marquette in round one, they went on to face last year's champion and top-seeded Baylor two days later. Jumping out to a 25-point lead, the Tar Heels looked set to stun the world, but after an ejection of Manek (an iffy call to say the least), Baylor came roaring back, sending the game to overtime. The overtime period was ugly, lots of missed free-throws for both teams, but UNC held on thanks to allowing just 6 points in five minutes. Their next task was 4 seed UCLA, a team that reached the final 4 last year, and kept most of their best players. UNC guard Caleb Love had just 3 points in the first half, but a historic second half, where he scored 27, sealed a spot in the Elite 8. As mentioned, they made light work of Saint Peter's, and got to play their rivals, the Duke Blue Devils in the final four.
Duke is notorious for how consistently star-studded and dominant they've been for 45 years. Coach Mike Krzyzewski has been at the fore-front of Duke's success, becoming the winningest coach in NCAA basketball history during his tenure. He announced prior to this season that this would be his final season as the head coach of the Blue Devils, and his players have responded with one last ride for Coach K. Led by forward and top NBA prospect Paolo Banchero, who has averaged 18.5 points during the tourney, Duke has been the most consistent team so far, with only one scare during the Texas Tech game, ending in a five-point win. Some, however, consider Duke to be a very lucky team, as they avoided playing Gonzaga, a team many considered to be the best coming into this tournament. The Zags were knocked out by Arkansas, one of the largest upsets this season, allowing Duke to face the weaker opponent. Nevertheless, they played UNC in possibly coach K's final game. It came down to the wire, but thanks to a heroic performance by both Armando Bacot and Caleb Love, UNC advanced to the Championship game, where they faced Kansas.
The Jayhawks were red hot coming into the tournament, after winning the Big 12 Championship, and being given the 1 seed. Unlike most teams, however, Kansas didn't have many real tests, with the exception of a 5-point Providence game. Even in the Final four against an incredible Villanova team, they comfortably won by 16. Led by Ochai Agbaji, David McCormack and coach Bill Self, Kansas, like Carolina, was a team with experience in March Madness, becoming favorites in the process.
The championship game was set. UNC vs. Kansas in New Orleans. UNC, thanks to Bacot and RJ Davis, ran out to a 15 point lead at halftime, one of the largest deficits in championship game history. However, Kansas came out of halftime on a different level, outscoring UNC 20-6 within the first seven minutes. Christian Braun, one of Kansas' guards, was the main driving force in the run, having ten points in the first 8 minutes of the half, after scoring just two in the first half. Kansas would eventually go on to take the lead within 10 minutes. But UNC didn't go down easy, tying it up at 65 apiece with about 3 minutes to play. With a minute left and down by 1, Armando Bacot rolled his ankle, being taken off the court during crunch time. With ten seconds left, UNC took 2 threes to try to tie it up, missing both, giving Kansas the ball with 4.6 to go. Horror struck as after the inbound, when Dajuan Harris stepped out of bounds, giving UNC the ball back with 4 seconds left and one last chance to stay alive. They gave it to Caleb Love, who proceeded to airball with zeros on the clock. Kansas became national champions for the fourth time, the second time under Bill Self, capping off a wild tourney.
Leave a Comment