Basketball Tournament Preview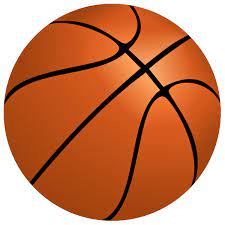 Girls and Boys Basketball started their seasons on December 21st, against Voorhees High School. Girls Basketball lost 46-34, and Boys lost 59-40 to Voorhees. Over the holiday break both teams are competing in the Metuchen Holiday Tournament on December 29th and 30th.
The Boys Basketball team has had many games canceled this season, like Bound Brook and Montville High School scheduled to take place on December 17th and 18th. This is not something new to many teams after last year with games getting canceled due to COVID. This year's team has 9 seniors with 3 returning varsity players: Dane Costabile, Jake Clark, and Vincent White. Costabile shared, "Coming from last year into this year has been a pretty scary but exciting transition. We had a team of 11 seniors last year which made up most of the team that played, and with Coach Palek also leaving Bernards it was night and day from what the team was to where it is now. Vince and I are the only two returning players that were part of the rotation last year, so a lot of the burden of carrying on tradition came with us. It's awesome to see the new guys fill in the roles left by last year's team and I am happy to say it's coming together".
The Girls team has only one senior this year Emily Romano. There are also many juniors on the team, Sydney Osborne, Sydney Incarnato, Maggie Dolan, Noelle Infusino, and Elizabeth Simpson. They are also very aware of the effects of COVID this season. Many members of the team have tested positive and gotten contact traced, and as a result many practices have been canceled on all levels. When asked about how COVID has affected the season, Captain Incarnato explained, "This year we came back excited and ready to work. After some poor records in our previous two seasons, this year we are looking to generate more wins. Covid has definitely affected our team, most recently taking out two of our starters for our first two games. As a program, we continue to be cautious and do our best to ensure the safety of our players and their families."
The Boys Basketball team has one more game schedule before the tournament against North Plainfield High School at 7pm in the lower gym.
Leave a Comment