Harry Potter "Return to Hogwarts" 20th reunion of cast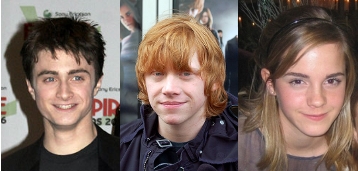 It's been 20 years since the release of the first phenomenally popular Harry Potter film, "Harry Potter and the Sorcerer's Stone". Since the series' final and highest-grossing film, "Harry Potter and the Deathly Hallows Part 2" released in 2011, fans are happy to know some cast members have kept in touch.
Multiple stars even reunited in 2019 to celebrate the opening of the Universal Studio ride, "Hagrid's Magical Creatures Motorbike Adventure" in the franchise themed section of the amusement park, aptly titled Harry Potter World.
However, until now, the full cast has not publicly reunited. Set to premiere on New Years Day of 2022, many main cast members will be featured, as well as Chris Columbus, the director of the first two films.
Stars Daniel Radcliffe (Harry Potter), Emma Watson (Hermione Granger), and Rupert Grint (Ron Weasley) are set to return, as well as other notable actors such as Helena Bonham Carter, (Bellatrix Lestrange) Gary Oldman, (Sirius Black) and Tom Felton (Draco Malfoy) in addition to many others.
However, one person who will not be present is the author of source material, J.K Rowling. In recent years Rowling has been criticized for expressing controversial views that have largely been condemned as transphobic by the public.
Multiple stars have spoken out against Rowling's statements, including Daniel Radcliffe, who denounced Rowling's ideas. Since then, many of the "Harry Potter" actors have worked to distance themselves from the controversial author. Emma Watson recently came under fire for not mentioning Rowling in an Instagram post commemorating the 20th anniversary of the franchise.
Rowling will however, appear in featured archived footage. Regardless of the absence of the original creator, HBO Max promises, the feature will "tell an enchanting making-of story through all-new, in-depth interviews and cast conversations."
Fans who are interested in catching up on the movies before the reunion can now stream all eight films on HBO Max. And, for a sneak peak at the special, fans should tune in to TBS or Cartoon Network on November 28th, during a themed quiz competition titled "Harry Potter: Hogwarts Tournament of Houses" at 8 p.m. ET/PT, featuring multiple cast members and celebrity fans of the franchise Pete Davidson and Jay Leno.
This special will also be available for streaming through HBO Max on January 1st, the same day the reunion feature is released.
Leave a Comment