Preview of NFL Thanksgiving Day Games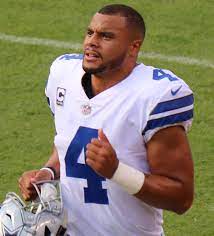 Thanksgiving football, one of Thanksgiving's best pastimes. This, of course, pertains to the NFL, who will once again be airing three games this Thursday. The Detroit Lions and Dallas Cowboys will once again be featured, with the Lions taking on the Chicago Bears at 12:30, and the Cowboys going against the Las Vegas Raiders at 4:30. The third game, airing at 8:30, features the Buffalo Bills going into New Orleans to take on the Saints.
The Lions enter the matchup with the worst record in the NFL at 0-9-1. They are coming off of a loss to the Cleveland Browns, and while the defense looked pretty good, only giving up 13 points while intercepting Baker Mayfield twice, the offense looked atrocious without starting quarterback Jared Goff, who, to be fair to backup QB Tim Boyle, probably wouldn't have made it look a whole lot better. Goff has struggled his first year in Detroit, throwing for 8 touchdowns while also throwing 6 interceptions. Many have blamed Goff for Detroit's poor play, which isn't completely wrong, but there are many other factors that go into the Lions 0-9-1 record.
The Lions opponent has not fared much better this year, as the Bears are coming off a loss to a Lamar Jackson-less Ravens team which sent them to a 3-7 record. The Bears offense, once again, failed to get going, and many are pointing towards head coach Matt Nagy. For a guy who was supposed to be an offensive guru, the Bears offense has been stagnant all season, and with a first round rookie QB being touted as the future of the team, Nagy's time in Chicago seems to have overstayed its welcome. The Bears go into the game without Justin Fields, so Andy Dalton will take the helm at quarterback. In 2 games started this season, Dalton has a 1-1 record with 3 touchdowns thrown and 1 interception. With these two teams having a combined record of 3-16-1, this has a chance to be one of the worst Thanksgiving day games of all time.
The Dallas Cowboys have had a very successful season thus far, going into Thursday with a 7-3 record, however, they are coming off of a loss to the Kansas City Chiefs. Both Dak Prescott and Ezekiel Elliott have had incredible bounceback seasons, both posting great numbers, providing what the team's offense was lacking without the two last season. However, what is most improved about the Cowboys is the defense, headlined by second year cornerback Trevon Diggs, who leads the NFL in interceptions, as well as standout rookie linebacker Micah Parsons. The Cowboys look to bounce back coming off their most recent loss and get back on track.
The Cowboys will be going against the Las Vegas Raiders, who have been on a bit of a slide as of late, as after a hot 5-2 start, they have lost 3 in a row. Recently, there has been much drama surrounding the organization, with their former head coach Jon Gruden being fired over offensive emails that surfaced, former wide receiver Henry Ruggs being arrested and released for a DUI that resulted in the death of a woman, and defensive back Damon Arnette being released for some off the field issues he had been having. Lacking starpower, the Raiders are led by Derek Carr, who is currently having one of the best seasons of his career, but the Cowboys will prove to be a big challenge for this slumping Las Vegas squad.
The final game is between the Bills and Saints, and neither team is at the top of their game right now. Starting with the Bills, they are coming off of an absolute beating by the Colts, as they allowed 5 touchdowns from Jonathan Taylor. The Bills offense wasn't anything special in that game either, only scoring 15 points. Josh Allen has had an up and down season, where the highs have been very high, but the lows have been very low. It is unknown what this team could do against a banged up Saints squad, as the Bills have been a very unpredictable team as of late.
The Saints are currently one of the most banged up teams in the league. Starting quarterback Jameis Winston is out for the season with a torn ACL, leading Trevor Semien to take over, star running back Alvin Kamara has missed a few games with a knee injury, and star receiver Michael Thomas has missed the whole season after having an ankle surgery. The team has also had other players miss games due to injury, such as star tackle Ryan Ramczyk. The team is coming off a loss to the Eagles, letting up 40 points in the process. This Saints squad has been derailed by injury, and it is questionable if they will be able to get the home win, even against a cold Bills squad.
Leave a Comment