Lacrosse seasons open strong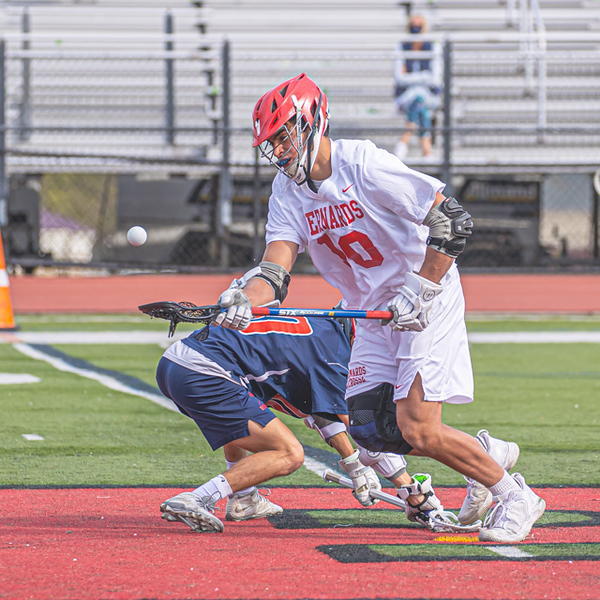 Though the season started late due to COVID-19 complications, both lacrosse teams (boys and girls) for Bernards High School lacrosse seem to be thriving in these tough times. Without a season last year, this year is time for them to relieve what could've been a great season last year. Practices started later than they normally would have in the season. Official practices started after March, which is considered late to start. But both teams have gotten on the fields and started to get into shape for official games.
Boys Lacrosse has kicked off to a great start. The Bernards High School boys lacrosse team has played three scrimmages, and won all three. "There are no county tournaments this year," Coach Brother's says, "but there are still sectionals and group tournaments." Despite wearing masks and bringing your own mater, Brother's says that practices are "running normally, and everyone is pumped for this upcoming season, the team is a great working team with a lot of talent." Lacrosse senior Evan Farlow says that "Covid has not really affected us this season. Compared to last season where we only got to play one scrimmage and got shut down. This year is looking good. Practices are great, high intensity always pushing each other to be better. And it brings us closer as a team. The goal for this season is to go undefeated. We have endless raw talent and are led by great captains as well as a great senior class. Planning on doing some real damage this season to get rings on our fingers"
The girls Lacrosse season is also looking good. Senior Kelsey Klein says "Practice is a lot different because of covid for obvious reasons, but everyone is surprisingly enthusiastic even with the changes. This being said, even with masked practices and social distancing enforced, we are all very happy to be there. And even with the differences, I see a great season ahead of us. Everyone is very excited to be there, to learn, and to get better everyday. The practices are intense, but fun. We are able to have fun with each other while also holding each other accountable for mistakes and are definitely forming a very good team bond." Coach McGinn inputs that "COVID-19 has impacted our team in a few ways- the season started about 3 weeks later than we typically start. While the COVID protocols obviously make team practices feel a little different, there are many things that feel very normal. We are thankful for every day we are on the field together. We have quite a few players on Varsity for the first time. Our varsity gk Shelby Rosen is actually a freshman that just started playing lacrosse! Losing last season taught us many difficult lessons that will last beyond the lacrosse field- our primary goals are to take every opportunity to improve and play every day like it is our last."
Both Lacrosse teams seem to be pushing through despite the troubles of covid-19. Seasons seem decently normal despite the mask mandate and a few cancellations, however both teams seem to have a bright season ahead of them to make up for the loss of last years season.