Canadian PM on banning of the Keystone XL Pipeline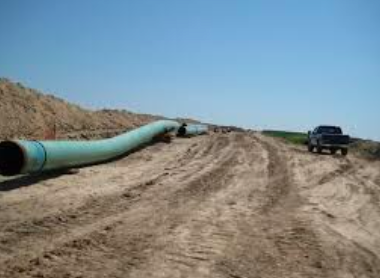 Many skeptics were wondering how Joe Biden would react when sworn in office and what he would do first. On newly elected president Joe Biden's first day in office, he issued an executive order to revoke a permit for the Keystone Pipeline. This Pipeline supplied both many Americans and Canadians with thousands of jobs. It would carry up to 830,000 barrels of crude oil a day. All the way from Alberta, Canada to the Texas Gulf Coast to then further dispense across the United States. Canada's prime minister Justin Trudeau claimed he was "disappointed" in the president's decision. 
Trudeau also asserted, "While we welcome the President's commitment to fight climate change, we are disappointed but acknowledge the President's decision to fulfill his election campaign promise on Keystone XL. Canada is the single-largest supplier of energy to the United States, contributing to U.S. energy security and economic competitiveness, and supporting thousands of jobs on both sides of the border." The federal Canadian government has threatened to impose trade sanctions if not reversed. 
Meanwhile environmental groups are currently praising Biden's decision. "Killing the Keystone XL pipeline once and for all is a clear indication that climate action is a priority for the White House," stated Dale Marshall, Canada's Environmental Defence National Climate Program Chief. This is because the oil inside of these barrels are known as "tar sand". This is a much thicker, more acidic and more corrosive boil making it more likely to be seeped through piping. 
A main issue regarding the provoking of a permit for the Keystone Pipeline is the rise in gas prices. Dirty energy lobbyists indicated that the exploration of tar sands would preserve the security of our national energy security and reduce U.S. crude prices. Nonetheless, NRDC and its supporters conclude that the bulk of Keystone XL oil will be exported to overseas markets (assisted by a lifting of the crude oil export ban in 2015) and may also lead to higher costs for U.S. pumps. Half of the American people strongly support President Biden's decision put in place on the first day while the other half are very unsatisfied.