How COVID-19 Has Been Affecting Birthdays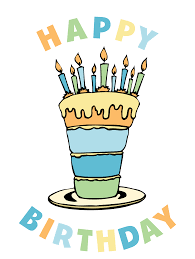 The COVID-19 pandemic has forced people all over the world to live their lives differently. Some are still going around doing daily tasks, while others are stuck at home 24/7. One thing that has changed greatly over the past 9 months is birthdays. These annual dates are very meaningful days that will go down in your personal history. The one day a year that is all is about you has been ignored and brushed off because of this pandemic that has already taken everything from us. Celebrations have been altered to meet COVID-19 guidelines, preventing people from truly celebrating how they want. 
Not being able to blow the candles out on your cake while surrounded by friends, family, and people you love is devastating. It takes away the entire feeling and atmosphere of a true birthday celebration. Sophomore Sydney Kaul had a birthday on December 6th, and she had to celebrate alone in her room and miss out on all the typical birthday fun because of this pandemic.
"5 days before my birthday I came down with a bad fever and was immediately sent to my room for isolation. Everyone assumed it was COVID, so I had to stay locked in my room until I received my test results. I ended up getting my results the day after my birthday just for them to be negative."
Although it is not the most important event right now, and many are struggling and losing a lot, a birthday is meant to be a day full of joy and love. A day that everyone needs in a time like this. A break from the madness and chaos is the escape that all people, especially kids, could use this year.