Longtime 'Jeopardy!' Host Alex Trebek passes away at 80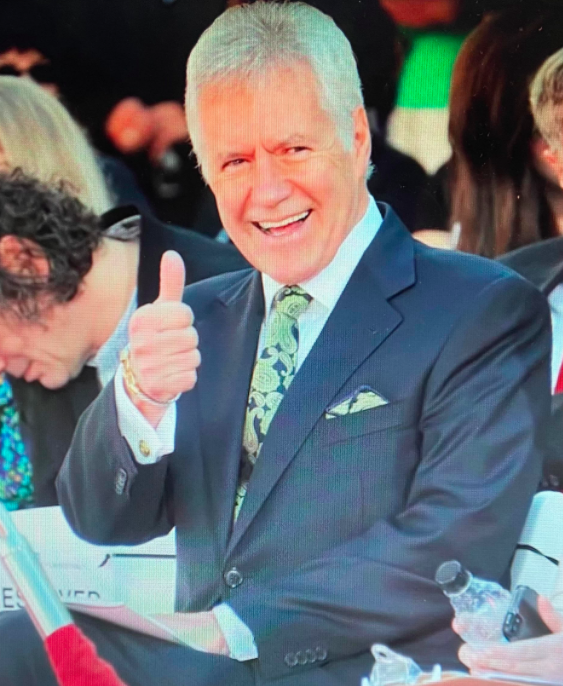 Alex Trebek, the longtime 'Jeopardy!' Host and Hollywood favorite for the past five decades, has passed away the age of 80.
It was announced that Trebek, "passed away peacefully at home early this morning, surrounded by family and friends," shared in a statement by the 'Jeopardy!' Twitter Account on November 8th, "Thank you, Alex." Although the cause of death is uncertain, it was announced in March 2019 that Trebek had been diagnosed with stage 4 pancreatic cancer, which generated an enormous amount of love and support from others at the time.
Celebrities that spoke out about Alex Trebek following his passing Sunday morning, shared how amazing he truly was. Those that talked about Alex following his death, all spoke on how grateful they were for their time with him. From contestants, to those with media platforms, and all people who loved Alex cherished the moments they had shared with him.
Actor Ryan Reynolds, took to twitter in remembrance of the late Alex Trebek, saying, "Alex Trebek was kind enough to film a cameo for our film Free Guy last year despite his battle. He was gracious and funny. In addition to being curious, stalwart, generous, reassuring and of course, Canadian. We love you, Alex. And always will."
Before his five lasting decades on "Jeopardy!," Trebek started his career on other game shows, switching from journalism to hosting daytime television. Trebek would take over "Jeopardy!" in 1984, with the help of Director Merv Griffin choosing him to revive the TV Show. This was also paired with the famous tv show "Wheel of Fortune," as Trebek would be rewarded with 5 daytime Emmys as the host. Along with these accolades, Alex would top the Guiness Book of World Records, for the person who has hosted the most game-show episodes ever. According to Sony Pictures, Alex Trebeck hosted over 8,200 episodes of 'Jeopardy!' in the span of 37 years.
A smart man, Trebek understood his role as the host of "Jeopardy!" and greatly appreciated all that came with it. The show was a way for Alex to showcase his intelligence, his crave for contestants' knowledge, and bringing out the best of those on "Jeopardy!" Trebek once said, "My life has been a quest for knowledge and understanding, and I am nowhere near having achieved that." Trebek believed in making life worthwhile, and soaking up a continuous quest for knowledge. It was a goal of his to make the most out of his time, while he prioritized learning and growing as much as possible.
Trebek is survived by his wife Jean, and their three children – Emily, Matthew, and his adoptive daughter, Nicky.
Question: A Hollywood favorite who was loved deeply by anyone that spoke about him. He had the ability to gather families around their TV's on a nightly basis, and could change contestants' lives with just one question. A man filled with knowledge, along with a lifetime full of achievements, and endless amounts of happiness. Most notable for his affect on people all over the U.S., and his ability to warm-hearts. A family man, and a tv host that will go down as one of the greatest ever.
Answer: Who is Alex Trebeck?