Grande reluctant to release music during the pandemic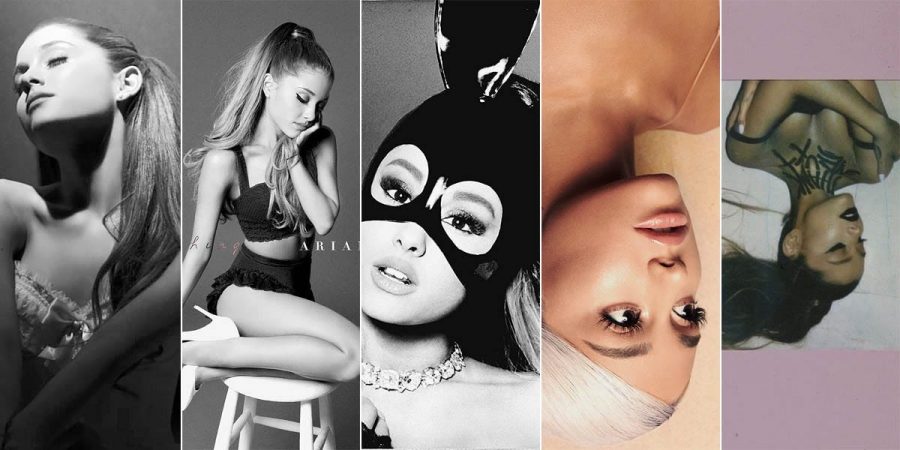 Ariana Grande is a world famous phenomenon that made her first debut starring on Nickelodeon, in Victorious, and further down the line became the main star of a spinoff show, Sam and Cat. Although Ariana wasn't the main character in Victorious, she shined her way through to the music industry. Since the end of Grande's television career, she has released 5 albums; her first ever album made its way to the top and sat at the #1 spot on the US Billboard's 200 albums chart. Her latest album, "thank you, next" released in 2019; however, fans are skeptic about the release of a new album after she recently collaborated with Justin Bieber for the song, "Stuck with you."
Grande wasn't looking to make more music while in quarantine because she didn't want to take light off of all the tragedy happening in the world.
Grande then went on to say that "it would be disrespectful to those that are suffering through this pandemic." Fans felt as if she was contradicting herself because of her published interview with Zane Lowe, "music makes people feel good." She later explained that she collaborated with Justin Bieber in hopes that it would lift her fans spirits as well as raise money for the First Responders Children Fund.
Further on in her interview with Zane Lowe, Grande revealed that she even delayed interviews because she knew the burning question would be "When is the next album dropping?" She stated how she did not want her words to be twisted in the media because she wasn't afraid of telling her fans the truth. Her fans grew greedy and wanted more music and as a result, fans took to Twitter and started buzz by trending a song title when the song didn't really exist. Grande didn't know how to react to such matters because she didn't want to disappoint fans but she had her reasons and she wanted others such as those that look up to her to respect her decisions. Fans were quick to respond and express that they felt her music was all they needed during this time as the majority of her music is uplifting and expresses emotions. To focus on the greater good, Grande's two collaboration singles with Justin Bieber and Lady Gaga, have both made it to Billboard's "The Hot 100 Chart." Grande has made it clear that during this time she is focusing on her health, family, as well as drafting new music with hopes that Covid- 19 will calm down and she can give her fans what they have been waiting for, "feel good music".