COVID-19's Effect on BHS Fall Sports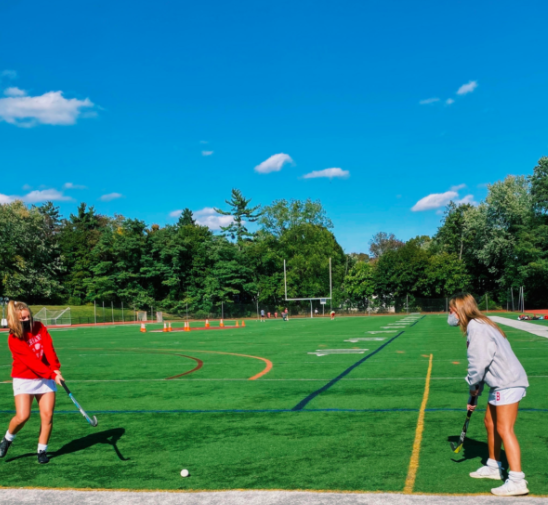 The 2020 fall season of Bernards High School sports has been long awaited and anticipated. It has been pushed back countless times because of COVID-19 restrictions. Due to new guidelines along with new schedules, the student-athletes have finally begun their season a month late. 
To the Bernards High School athletes, these sports are not just school activities. Football senior, Luke Burns, shares "this news was heartbreaking because football isn't just a sport for us. It's about family and having each other's backs. Not being able to see everyone was just as hard as it was not being able to play the sport I love." The environment is the one place some athletes feel happiest. It is the place where athletes are able to be with supportive teammates that push them to be their best. 
During a normal season, field hockey practices would commence August 17th, and football would begin August 25th. These start dates give players an ample amount of time to focus on improving their skills and getting in the best physical shape possible. Girl's soccer captain, Lucy Taylor, gives insight on the current status of her team; "I am definitely not where I should be regarding fitness. Normally before our first game we have a few scrimmages, so we get used to the sprinting dynamics." Athletes cannot play to their full potential when they are only given six practices prior to their first game. Although field hockey players were given virtual practices, it is not as effective and there is less accountability than there would be with in-person practices. The lack of practice time together also causes them to struggle to work cohesively as a team during their first games. 
Another major upset to the student-athletes was finding out there will be no county championship nor playoffs for football. As competitive teams, that is the one major goal they work towards all season. Field hockey captain, Anna Gonella, says "I'm very upset… We've won the county championship three years in a row, and I would have loved to try to make it four." As for football, Burns admits "We have dedicated years to trying to be the best, and not having playoffs is definitely hard on us." There is no title to be won nor a victory to achieve, as it devastates each player.
The fall season was cut in half for all sports. Originally, the varsity field hockey team was set out to play twenty four games and now has only twelve games. Football also had their schedule cut from twelve games to only six.  The girls soccer season was cut from seventeen games to eleven. Bernard's players were looking forward to achieving victory against teams that they can no longer play. 
Although athletes are heartbroken with the outcome of this season, they are still able to look at the positive side. Gonella said "I'm excited to play and, although I wish our season was normal, I am grateful that our school is trying very hard to make the most of the season." Taylor also states, "obviously this is not ideal as a senior, but I am happy to at least get out and play with my team." The 2020 fall season at BHS has taught players to make the best out of every situation, and play every game like it's their last. No one wanted a season like this, but our sports have trained us to work together through anything and come out the other side stronger.