Grades during distance learning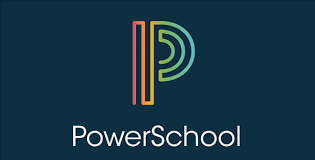 As the second part of remote learning starts to unfold, teachers have started to implement new ways to teach lessons and move on with the curriculum. Previously seen in part one of the remote learning, teachers were simply reviewing the material they were on. 
With COVID-19 still here and strong, teachers were now instructed to move onto the new material. 
Algebra and Pre-Calc teacher Mr. Kauffman is now implementing a new system called EdPuzzles. EdPuzzles teaches students the lesson with questions during the lesson to help keep you on pace. 
Mr. Kauffman also added, "I'm doing live chats more often to help prepare students for the next lesson. This way any questions can be asked then and there on Zoom."
Teachers have been using Zoom all over the globe and it has been the number one tool used for online teaching. It is a great video chat software that makes sure the administrator is in control. 
For Mr. Pair's English classes, he said "Basically, it's a year in review. I'm not really teaching any new skills, but we are addressing new content to reinforce the skills you should already have, hence our current unit on satire." 
He has found reviewing last year's concept of satire as the best way to conclude with  his Seniors and grade them. 
Many teachers are also using Google Hangouts to chat with students and keep them updated on assignments and any missing work. 
As far as PowerSchool goes, BHS has decided to switch over to a Semester 3 grading system instead of each quarter. The year now looks like MP1, MP2, and S3. S3 represents the entire second-semester grades as one so the 3rd and 4th quarter will not be split. 
It is an unfortunate time in American history but with the tools necessary for teachers to teach new concepts, students will still be educated.