Friends Reboot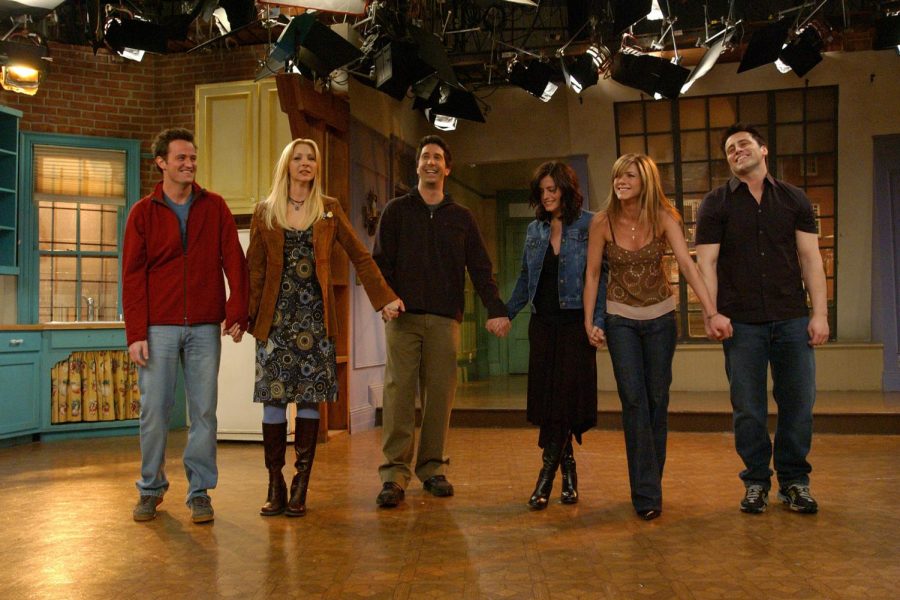 It is finally happening! What all Friends fans over the world have been dying to see in the last 15 years is finally coming true. Friends is officially returning for a reboot that can only be streamed exclusively on
The stars from before Jennifer Aniston, Courteney Cox, Lisa Kudrow, Matt LeBlanc, Matthew Perry, and David Schwimmer will return to the same Warner Bros. soundstage where the show was shot in years past. The plans for the show are not set in stone, but this could end up being a new full season of Friends. They are reportedly getting paid $2.5 to $3.5 million an episode. The payout 15 years ago was $1 million. With the same directing, cast, and crew they are hoping to provide fans the same feel as they did 15 years ago.
Freshman Patty Cabera said, "Needs to happen as soon as possible. Friends is a very good show and they need to reunite to make a new season because I love the characters and it is funny."
The episodes will be premiering simultaneously with the launch of HBO Max. Max is expected to launch May of 2020 a charge of $14.99 a month for its users. If you are a current HBO Now subscriber you will get a free upgrade to HBO Max (as long as you are subscribed directly through HBO), if you are through other services like Apple, Amazon Prime, or Roku, it will not be free. Along with these new episodes, streamers of HBO Max will also be able to watch the previous 10 seasons, thanks to WarnerMedia's $425 million outbid of Netflix for the right to stream all 10 seasons of the show.
Not everyone is on board with the new episodes, including Freshman Sami Bender who said, "I think it should be over. It's a long show as is and though many people liked it, and believe it would be nice to see characters again, they're just dragging it out."
Without knowing what to expect, this show is already causing a big buzz around the world. Friends fans are very interested to see what comes out in May 2020 with the Friends reuniting with the same cast and crew.