New attractions come to popular theme parks around the USA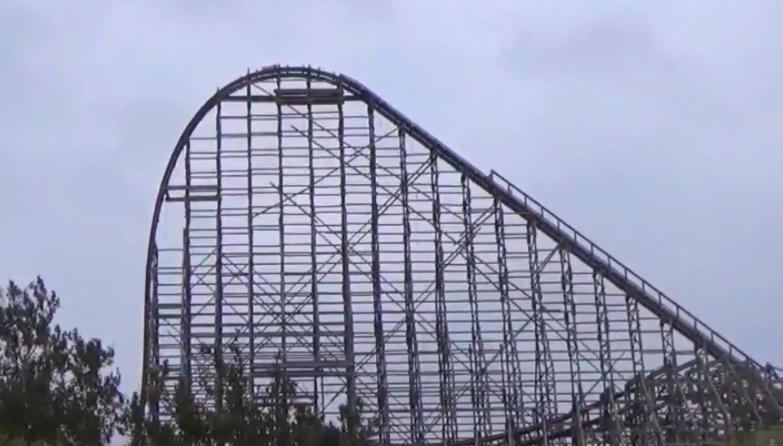 Carroll Berg, Staff Writer
December 8, 2017
For many high schoolers, amusement parks a great way to spend an afternoon or summer day with friends and enjoy the exhilaration and adrenaline rush from a rollercoaster. Good news is coming for attendees of amusement parks: a few months ago, Six Flags announced what new attractions will be added to each of their parks in 2018. Shortly after, Cedar Fair revealed their plans for 2018. Cedar Fair has Dorney Park and Wildwater Kingdom as a subsidiary, another popular local amusement attraction located in Allentown, Pennsylvania. Ever since their announcement, other and smaller independent companies have been following the trend and announcing new parks. A ton of new rides and roller coaster concepts from past years are finally being built. Each of these attractions will open in the summer of 2018.
Ever since 2012, Rocky Mountain Construction (RMC) introduced their steel rail and wooden support hybrid track roller coasters to the public, the rides have gained support and popularity with the public. This year was no exception. Last summer, Six Flags Over Georgia announced that the old wooden coaster Georgia Cyclone, would be closing for the 2018 season and would not reopened. Naturally, several enthusiasts speculated that a new RMC would be installed at the park, as they have a habit of restoring old wooden roller coasters into shiny new hybrids. The rumors turned out to be true, and on August 31st, Twisted Cyclone, an RMC makeover of Georgia Cyclone, was announced. The ride will reach speeds of up to 50 miles per hour, have nearly 2,400 feet of track, and feature a 75 degree drop from nearly 10 stories into the air. But RMC was not finished. This year, coming to Six Flags Fiesta Texas, is the first ever single rail roller coaster. Again built by RMC, The ride is fittingly named Wonder Woman Golden Lasso Coaster, as it will be themed to Wonder Woman. The ride will be composed of one long yellow steel beam which passengers glide across as it bends into drops, inversions, and turns. A mirrored model of the ride is also going to be built at Cedar Fair's California's Great America.
While these rides will be fine additions to the parks they're going to, they cannot compare to the monster coming to Cedar Point in 2018. Steel Vengeance, another RMC hybrid roller coaster, will feature a vertical drop at 200 feet making it the tallest and steepest hybrid in the world. It will also be the fastest at 74 miles per hour, and longest at 2 minutes and 30 seconds. The ride will have over 27 seconds of airtime, crowning it the title of "most airtime on any roller coaster." Cedar Point will truly become the thrill capital of the world, as they will hold five new world records. These being, most steel roller coaster track at one amusement park (57,865 feet), most roller coaster track at one amusement park (60,423 feet), most rides at one amusement park (71), most roller coasters over 200 feet tall at one amusement park (6) and  most roller coasters with a first drop of 90 degrees or more at one amusement park.
Every spring, Bernards High School Physics students travel to Six Flags Great Adventure for a field trip. During their time there, they can ride any two or more rides and write a lab report on the physics of each ride. This trip is something many students enjoy and look forward to throughout the year.
Senior Katie Lazaar comments, "It was great to spend the day with your friends on fun roller coasters. Six Flags is a great place and it was a fun field trip!!"
For people who live in New Jersey and do not want to pay for a vacation to Cedar Point, Six Flags announced that several new first-of-their-kind attractions would be coming to each of their parks. One of the new attractions called "Cyborg Cyber Spin" is coming to Six Flags Great Adventure in New Jersey. This new ride was originally unveiled at the IAAPA rollercoaster convention last year. Now they are being built at parks all around the world. The ride uses three different rotors, something Six Flags is calling the "Triple Box Design," to swing riders through three different axes. The ride will reach a maximum height of 70 feet.  The rides coming to New Jersey don't stop there. Dorney Park announced that they would be adding a new ride called "Kaleidoscope." A classic carnival spinning ride and new restaurant catering to vegetarians.
While these are just a few of the epic new attractions coming in 2018 to parks in America, one thing is certain, this year is one of the best for roller coasters. 2018 will have new attractions coming for all park-goers. Whether you are a thrill seeker, or just need a place to hang out with friends, everyone will be able to enjoy something new.