Girls Joining Boy Scouts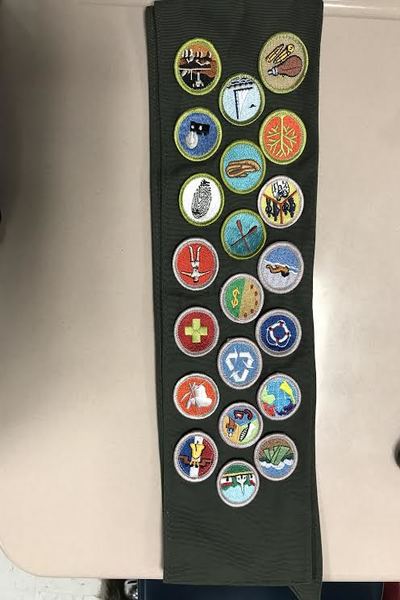 Yasmine Khan, Staff Writer
December 11, 2017
The Boy Scouts of America (BSA) is one of the largest scouting organizations in America founded in 1910 with more than 2.4 million participants and over 1 million adult volunteers.  Two years later in 1912 the The Girl Scouts of the United States of America was founded (GSUSA).  
The BSA's goal is to train the youth character development, self reliance through various outdoor activities, and responsible citizenship.  For the younger participants they work on trustworthiness, good citizenship, and outdoors skills, through a variety of activities such as camping, aquatics, and hiking. The girl scouts teaches girls to empower themselves and promote courage, confidence, compassion, leadership, and character through activities like camping, community service, learning first aid, and earning badges.
For over a hundred years the BSA and GSUSA have been separate, but the BSA has recently decided to allow girls into Cub Scout programs and to earn the Eagle Scout ranking.  The Girl Scouts have been allowed to participate in some of the Boy Scouts activities, but they were not allowed to join the organizations most popular activities like the cub scout or to earn the eagle scout ranking.
Freshman Will Clarkin, a Boy Scout member, said "I think it's a cool idea to let girls in, and I am excited to see what girls will bring to boy scouts."
This is a big a step to equality for girls and is definitely a change, but one that the girls would get used to. If there was never gender inequality and if it didn't matter, there wouldn't be so much controversy about the topic.
According to the Washington Post, Chief Scout Executive Michael Surbaugh, describes this decision as a way to bring in more families in Boy scouts. "The values of Scouting — trustworthy, loyal, helpful, kind, brave and reverent, for example — are important for both young men and women, we strive to bring what our organization does best — developing character and leadership for young people — to as many families and youth as possible as we help shape the next generation of leaders," says Surbaugh. According to New York Times, Michael Ver Duin, a third-generation Eagle Scout and troop leader in Grand Haven, Mich., said he was "super excited" for the change — an opportunity, in his view, for girls to have the same choices as boys.  
The BSA and GSUSA don't do the same exact things, but if it was just one scout than they would all being doing the same activities and not have it based on boy scouts and girl scouts.
If there was a boy scout member from BHS and who earns the highest ranking, or the Eagle Scout, it is considered a badge of honor, recognized beyond the organizations like colleges and open door for scholarships. However, if a girl scout member from Bernards received the highest award, or the Ranger Award, it won't receive the same recognition and is not regarded as highly. It's very unfair and biased that a Girl Scout can work just as hard as a member from Boy Scouts to earn the highest ranking, yet the BSA member receives more recognition than the GSUSA member.  
There are leaders from the Girls Scouts that don't agree with letting girls join Boy Scouts.  They feel that since it has been separated for over a hundred of years that it should stay that way.  It wouldn't be considered traditional or the norm and think that girls can do perfectly fine on their own.
Now that this is going into place in 2018, girls can have an equal chance just like the boys to earn an eagle scout and do the same activities. The Scoutmaster of Troop 52 said that they have been pushing for full inclusion and that "the young women who are part of the troop do all the hikes, they are deserving of the chance to earn the same rank advancements and deserving of a chance to stand in front of everyone and receive the Eagle, they're up for the challenge, and they're ready to do this."
The BSA is excited to change it up and allow girls to be members where they show they can do just as much as boys can.