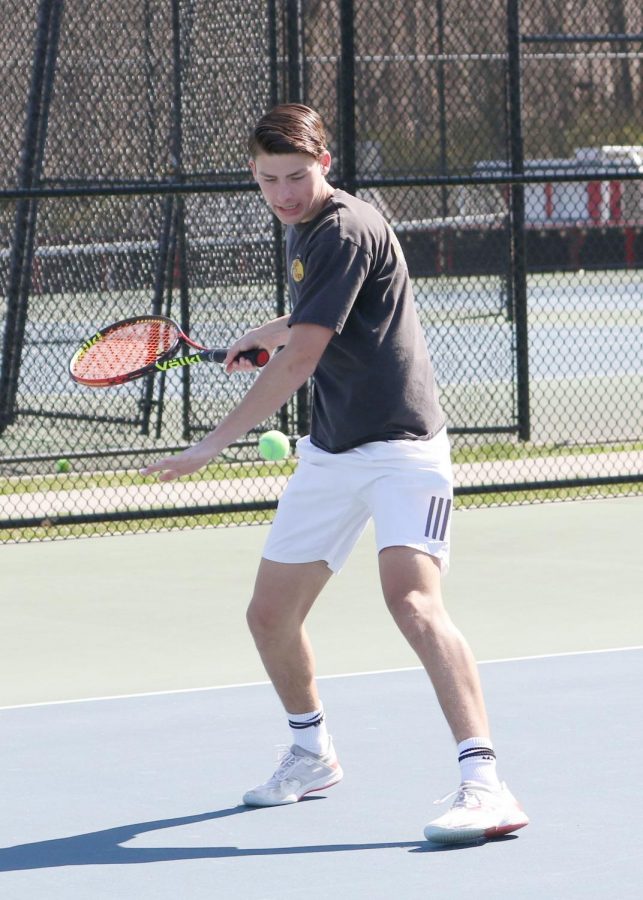 With a perfect 12-0 record, 8-0 being in the Skyland Conference, the Bernards High School Boys Tennis team has hit an incredible stride. As COVID-19 took away last season from the team, all of the returning and new players were eager to get to work. In an interview with Coach Patricia McMillan, she explains the thrill of a season that is continuing to build.
With a young squad, McMillan defined three standout leaders: Chris Sun, Doruk Ozel, and Drew Elliott. As juniors on the team, McMillan says that "each member of that triumvirate has battled himself and one another to define inspiration for our young squad". In addition to these three junior captains, and seniors Joel Dickinson and Adam Salmanowitz, "the remaining thirteen players are sophomores and frosh". According to McMillan, "the progress and development many of those younger players have demonstrated can be directly linked to the chemistry and energy that our seniors and juniors embody". It is clear that the team has come together to form a quality bond, and they are transferring that chemistry to the court. 
While dominating their conference, McMillan enjoys the close game moments of winning tiebreakers. She recalls the "away match at Phillipsburg. Ty Stauffer [filling in for Fin] and Aiden dropped the first set 2-6, but stormed back 6-0; since the overall match had been decided, to a super tie-breaker they went. First doubles triumphed 10-7. 'Twas a great comeback for our sophomore duo!". McMillan enjoys experiencing defining moments like this one, and the exhilaration that comes with them is inspiring for the team. 
McMillan notes that all players were excited for the conference tournament, and one player in particular had an impressive performance. Drew Elliot reached "the finals of the third singles bracket on Saturday, May 22," which is "quite a feat." Elliot played five matches in two days, and proved to be a Bernards standout against other front-running schools.
Earning the #2 seed in the North Jersey, Section 2, Group 2, conference, the BHS Boys Tennis team looks to defeat Summit in the finals. After losing to them in the Spring of 2019, it is an immense team goal to rally and win this time. 
With Coach McMillan's dedication and the talent of their young squad, the Bernards Boys Tennis team has shown incredible success, and they are still looking to accomplish their goal.