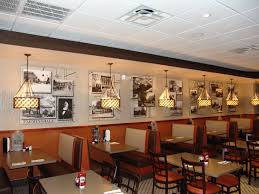 A New York City pizza shop, usually a place where crowds of tourists and locals alike bond together to eat, talk, and enjoy themselves. However, with new COVID-19 restrictions, restaurants cannot provide this experience for their customers and therefore are rapidly losing business. According to Executive Order No. 192, all employees, customers, and visitors over the age of two must wear a face covering while on the premises. Other restrictions include limited seating at tables and required phone number for contact tracing after dining.
Restaurants are hurting financially from the pandemic; according to a recent poll, twenty-percent of the restaurant employees said their biggest struggle was meeting bill payments. As a result of the lack of in-store customers, restaurants have began to focus on deliveries and take out, because of the lack of in-store customers. Although mandatory pandemic rules are keeping people socially distanced, many restaurants have to close, because of the lack of revenue derived from only delivering food. The only way these local restaurants can pay their bills and stay open, is by receiving an influx of customers.
Ordering food from local restaurants instead of fast food chains is the most efficient way to support small businesses that are struggling to stay in business. Over 100,000 restaurants have closed in the last month, negatively affecting the economy, and hard working Americans, who lost their jobs as a result. With COVID-19 conditions, making it harder for restaurants to get customers through the door, supporting these businesses is imperative to saving millions of more American jobs from being lost.