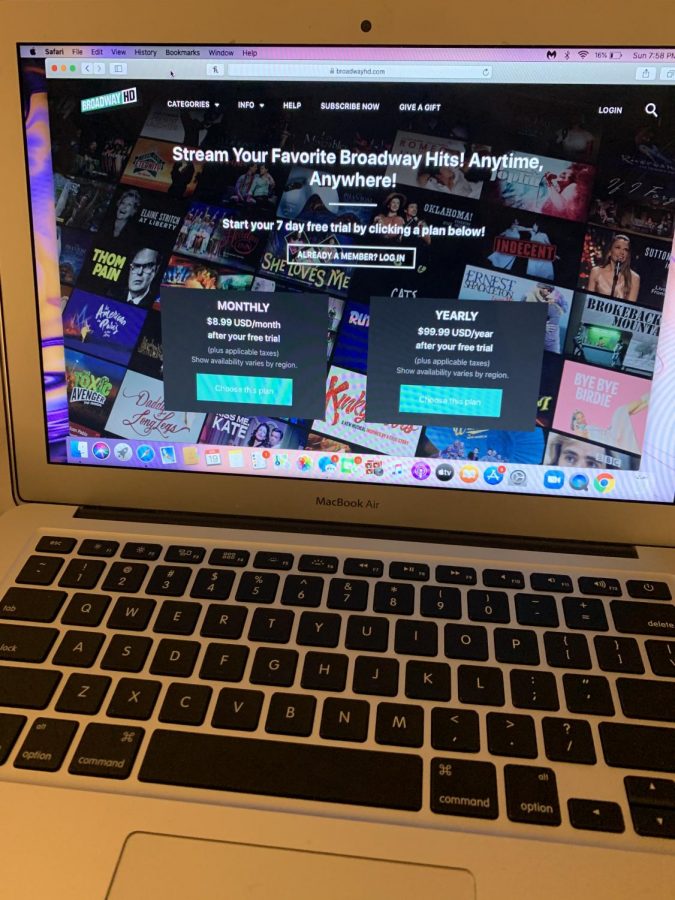 Striving to keep the art of acting alive, Broadway has considered live streaming shows, due to the COVID-19 pandemic. Right from your own home, you can watch all the recent Broadway shows available to you.
According to New York Shows News, Broadways plan is to stream the shows 8 times per week, maintaining the normal time they would start. Many large companies including Broadway League, Amazon Prime, Broadway HD, Microsoft, Disney +, Hulu, Youtube and HBO have all expressed interest in this new form of showcasing. Each show would be priced at about $29.99 each, given the circumstances that you don't get the true experience.
There are other alternatives, if you don't mind the shows not being live streamed. Platforms like BroadwayHD or Netflix have pre-recorded shows with so many to choose from. Some of those shows include Cats, Oklahoma!, The King And I, Les Mis, Romeo and Juliet, Bye Bye Birdie, Kinky Boots and many more. BroadwayHD cost $8.99 after a week of a free trial.
Sophomore Ashley Levine says, "I think it's a really good idea and they are making the best of the situation. By doing this, it helps keep the shows going and people watching."
There have been concerns regarding all of the actors being together and not distancing themselves or quarantining. With all of the producers and actors together in the same place it could be a dangerous situation for everyone involved. Broadway is exploring options one including working to see if everyone could stay together and not leave.
To adjust daily life from the COVID-19 pandemic, new ideas of how to get around situations have been created, one being the live streaming of Broadway shows. With this new concept in place, people can still enjoy watching the shows, in the safety of their own homes.