Super Bowl Commercials are a huge success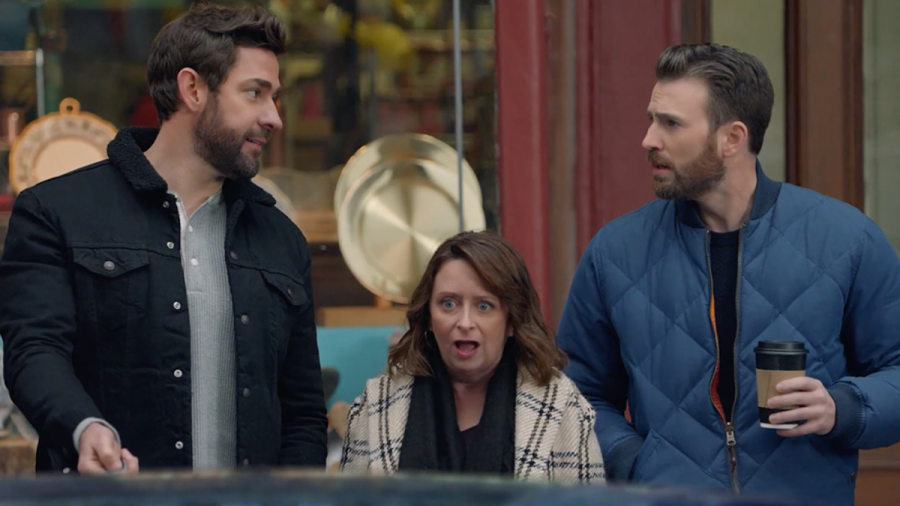 One of the biggest parts of the Super Bowl will always be how great the commercials are – Super Bowl LIV presented not only quality ads, but ones we will remember for years to come.
Some of the biggest stars of today, and the biggest brands got their spotlight on February 2nd.
Minutes before kickoff, the NFL showcased their prequel version of the NFL 100 commercial from last year that starred some of the greatest to ever play the game. As some may remember, everyone in that commercial went for a gold football. The commercial starts off in a field where kids begin to play America's sport. The one kid in particular breaks away from the rest with the football, and has a group that follows. That one kid goes by the name of Maxwell "Bunchie" Young, a 12 year old from Los Angeles, CA. Bunchie got his national attention with his Youtube highlights, and was named the Sports Illustrated Kids SportsKid of the year award at just 11 years old. As Bunchie runs around the country, he encounters some of the greatest players ever and shows his true talent with a football in his hand. His final destination is Hard Rock Stadium (host of Super Bowl LIV and the Miami Dolphins) where he runs through the tunnel and makes his way out onto the field where everyone in attendance can see. A perfect transition, the boy begins to greet the selected 100 greatest players. All kids in different jerseys begin to cheer and celebrate 100 years of the NFL. "Here's to the next 100."
Doritos made their mark on Super Bowl Sunday with an interesting commercial. Two-time Grammy winner Lil Nas X and actor Sam Elliott set the stage in a showdown. As the two seem to face-off, Lil Nas X asserts his dominance by out dancing Elliott. To top off his style, he takes a bite out of a cool ranch Dorito and sets back to his "Old Town Road" with his horse.
Former Breaking Bad star Bryan Cranston performed his best Jack Nicholson impression as he recreates 'The Shining' with soft drink brand Mountain Dew. As Cranston brought back one of the most iconic movie scenes of all time, he cracks a hole through the wall popping his head and screaming to present the new Mountain Dew Zero Sugar. The commercial seems to end in a much calmer manner – which is until Cranston is dressed up as both twins before the commercial ends.
The Google commercial "Loretta" made everyone's hearts melt as a man used his Google home device to awaken old memories, and remember the great times he once had with his wife. From their anniversaries to their wedding, he reminisces on the wonderful times they once shared together.
Hyundai got their spotlight on Super Bowl Sunday with their ad for their new Sonata. Casting stars such as Chris Evans, Rachel Dratch, and John Krasinski who took their scripted Boston Accents to another level. The imitations and pronunciations were as funny as the commercial itself. The brand's point was to present their new "smart park" for their 2020 model, but as anyone with a heavy Boston accent would, the title's name is 'Smaht Pahk.' Ending with a Boston favorite "Dirty Water" by the Standells, as the car drives away.
As great as the game was, the ads illustrated in Super Bowl LIV made it even more of a can't miss event – and why 100 Million people are glued to their televisions.