Bernards High's Fall Drama: A Jersey Shore Take on Shakespeare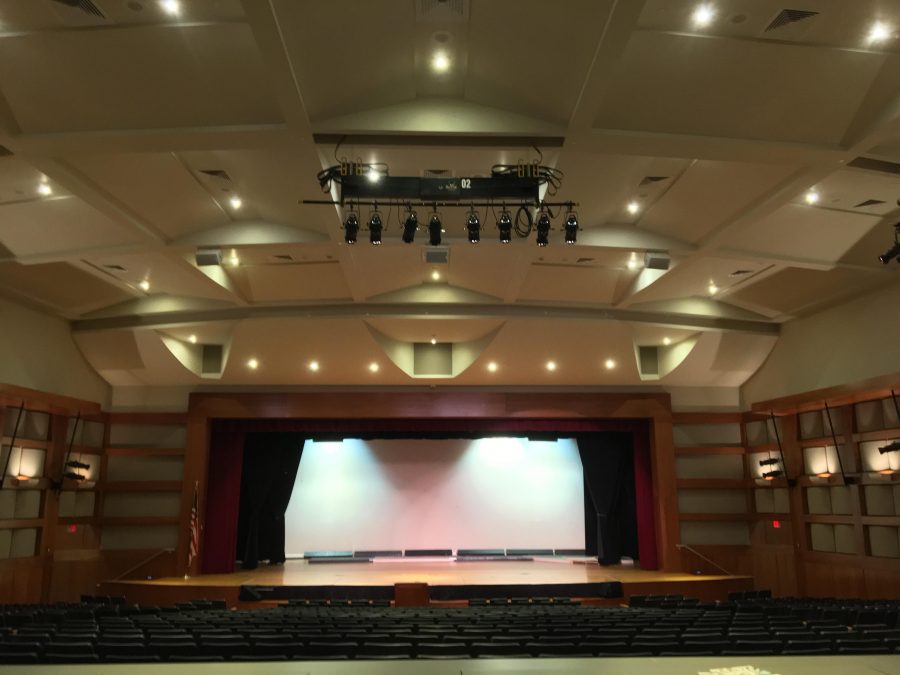 Nina Welle, Staff Writer
September 20, 2016
All students involved with theatrical work here at Bernards High School are getting in the mindset to perform for Midsummer Jersey, the 2016 Fall Drama this school year.
Midsummer Jersey is a two-hour-long production that is a comedic interpretation of a wonderful classic. It is based upon A Midsummer Night's Dream, a widely known play written by famous playwright William Shakespeare. Widely performed across the world, A Midsummer Night's Dream is a humorous work consisting of a number of interwoven storylines, which all are spawned from the celebration of the marriage of a duke. It is a praised work for its charming setting, its engaging storyline and characters, and its tidy resolution.
Midsummer Jersey, however, puts a contemporary spin on A Midsummer Night's Dream, taking place in present-day Jersey Shore as an alternative to late-fourteenth-century Athens, Greece. "It's an interesting concept. A Midsummer Night's Dream is one of my favorite plays and I've always wanted to see a modernization of it. This is a really creative take on it," says junior performer Liz Buckley. Written for specifically for colleges and high schools, it is a production targeted towards a younger, more modern audience. The plot largely remains the same across both, but Midsummer Jersey gives it a twist. William Shakespeare's original characters are also given a new presentation as four seaside-bound high-schoolers, the personnel of a neighborhood beauty salon, and a cheerful group of fairies and sprites, and instead of the marriage of a duke, Bernards High's Fall Drama centers around the marriage of a New Jersey governor.
For the Bernards High production of Midsummer Jersey, the lead roles will be portrayed by students Nick Re (Lyle), Brett Sullivan (Dennis), Maddy Guyet (Helene), Phia Pannullo (Mia), Maria Boye (Titania), Liz Buckley (Oberon) and Will Shelton (Puck), and the assistant director for the play will be junior Jack Broderick. "We have a lot of talented people here. We have really great directors and teachers, including Jack [Broderick] as well as Mr. Tomaino. It's going to be a great show," Liz adds. If you know any peers that are participating in Fall Drama, or if you are interested in seeing it in general, eventual performances of Midsummer Jersey will be staged on the 28th and 30th of October here in the high school. The play will be held from 7:00 pm to 9:00 pm on the 28th, and from 2:00 pm to 4:00 pm on the thirtieth.